About Us
Travellers Rest Mini Homes Ltd. became a reality for Ken and Judy Moase over 36 years ago. Over the years the company has expanded its business to become one of the largest volume retailers of manufactured mini homes in Atlantic Canada. Today, with its success the business has evolved into two separate businesses.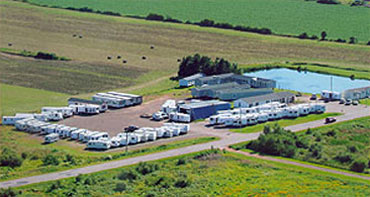 Travellers Rest Mini Homes Ltd features Kent Homes and Supreme Homes and has sold hundreds of homes in communities across Prince Edward Island. Clients from across Canada (as far as British Columbia), throughout the United States, especially the New England States, have purchased summer homes for set up on PEI. We can do turnkey so that you can arrive for your vacation and enjoy your stay. There have been many changes in the manufactured home industry over the years and your options are limitless. Ken Moase has been a mini and consultant from the beginning.His knowledge and experience can help you design the perfect home to meet your needs.
Purchasing a home is a significant financial investment.  That's why it is important to work with a registered 
Manufactured Housing Consultant such as Ken Moase
 of Travellers Rest Mini Homes Ltd
.


The 
MHC
 designation is awarded to those who successfully meet program training and testing requirements, and who undertake to provide excellence in service to customers.  It is the mark of the 
professionals
 in the industry, and a symbol of 
trust, value
 and 
service
.  
---------------------
Recipient of "
The Retailer Excellence Award
" from Kent Homes Limited.